Happy Groundhog Day! Punxsutawney Phil saw his shadow, so that means 6 more weeks of Winter!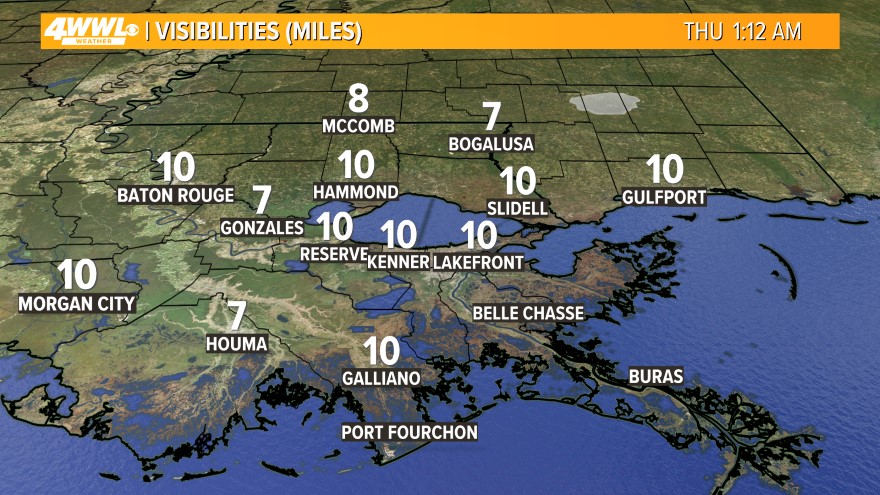 Watch out for some patchy dense fog across the area this morning. Visibilities could be less than 1/4 mile in spots. Drive safe! Once the fog dissipates by mid-morning, we will have another Spring-like day across the region. A cold front will be headed our way, so we will be partly cloudy and a shower is possible. Highs will be in the mid 70s. This is not a bad way to start February!
A cold front will move across the area tonight. This will bring us mostly cloudy skies along with isolated showers. we could see some patchy dense fog before the cold front moves through on Friday Morning. Watch out for reduced visibility at times. Lows will be in the 50s on both sides of the lake.
Friday will now be a cooler today with mostly cloudy skies in the wake of the front. Highs will only be in the mid 60s, and some of you may not even get that warm by the afternoon. It will be a little chilly on Friday Night with lows in the 40s north and 50s south with mostly clear skies.
The weekend will start out cool with partly cloudy skies on Saturday and highs in the lower 60s with northerly winds. The winds will shift to the south on Sunday and that will bring up the temperatures. A cold front will move just north of SE Louisiana during the day, and it will be close enough to set off a few showers. Otherwise, we will have a mix of sun and clouds with highs back in the lower 70s.
A stronger cold front is forecast to move through in the middle of next week, and this will bring back some cooler air for next weekend.