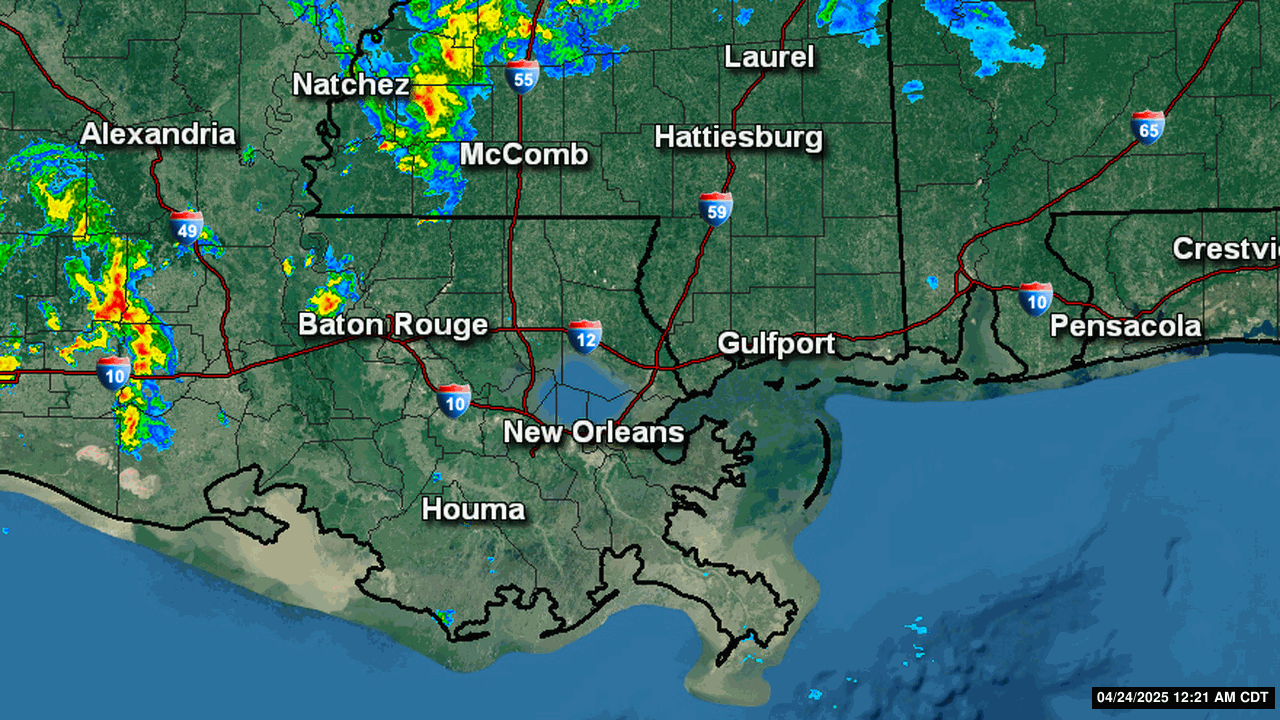 A strong cold front will move through this morning. It will bring us some scattered showers and a few thunderstorms during the morning. Then we will become clear by the afternoon with breezy conditions and falling temperatures. Highs will occur this morning around 70, then we will be in the lower to mid 60s this afternoon. It will remain clear and MUCH COLDER tonight. Lows will be in the mid
30s
north with some frost, an in the lower 40s south. Protect plants/pets/people north of the lake.
High pressure will build over us on Friday. This will keep it clear and cool with highs in the upper 50s. Friday Night will be mostly clear and chilly with lows in the 40s north and around 50 south.
Our weather will start to go downhill on Saturday ahead of our next cold front. High pressure will move east of Louisiana, and this will bring back the southerly winds. We will see more moisture over us and warmer temperatures. This will lead to scattered showers and a few thunderstorms during the day. Highs will be in the 60s. At Midnight, we will see scattered showers with temps. in the 60s, so expect a soggy start to 2017. More rain is expected overnight with lows in the 60s.
Sunday will be cloudy and mild with scattered to numerous showers and thunderstorms as an upper-level low moves NE from Texas into the Plains. Some of the rain will be heavy at times. Highs will be in the lower 70s. More rain is expected Sunday Night and some of it could be heavy. Lows will be in the 60s.
Even more rain is expected on Monday associated with the upper-level low and a cold front. It is also expected to be heavy at times. Rain totals between Saturday and Monday Night could be around 3-5 inches. Some flooding issues will be possible for local rivers!
Stay tuned for updates on this as we head into next week!!